Hello everyone! It's Josh again! While I'd like to say that I'm back on campus after a nice vacation, I was on campus for the entire break, so it's more of a smooth segue back into school again.
I think this week is a great opportunity to introduce you to one of my hall mates! She was always nudging me to feature her in one of my posts, but I never really got to it. Now she gets an entire post just about her so hopefully that makes up for the lateness!
Anyways, this is Laz! Her door is literally a couple seconds away from mine, and being a hall mate of mine, she is also in the same 'Zee group as me. I sometimes stop by her room to study/bother her. Now that she and I are in COS 126 (like literally every other person I know), we can also help each other out within the unusually specific collaboration polices of the class. Laz is a pretty artsy gal, as you will understand if you read on!
Bulgaria?
Laz also has some international background like me, only she was born and raised in Bulgaria, not Japan. "Where is Bulgaria?" you might ask. Good question. I'm not good with my geography, so my initial impression of it was merely "somewhere in Eastern Europe". Actually looking it up, I was surprised to see that it shared borders with Greece! You learn something new every day don't you?
Laz grew up in a small town in northeastern Bulgaria. She said it was pretty small, so I asked her exactly how small this town of her's was. Apparently very small, since her paternal and maternal grandparents lived on opposite ends of the town, but it was only a 20 minute walk to their houses from where she lived. The only comparison that I can come up with is that it takes roughly the same amount of time for me to walk down to the pool!
She then moved from Bulgaria to the States exactly 7 years ago today, which is totally, not planned at all. (no really, just a coincidence!) By this time, Laz had 6 years of folk dancing experience under her belt. This is her in a type of a traditional folk costume common in her region!
In the States, Laz applied to a program called NJ SEEDS, which helps low-income families get into private schools by prepping them for academics tests and whatnot. After being accepted into one of such schools, she went and did literally everything she could get her hands on. My four years of high school was just studying and swimming, but Laz went and joined, like, a dozen clubs and sports that she really enjoyed, and took advantage of all the opportunities her school had to offer to the fullest extent. She was even able to go to places like Haiti, the Dominican Republic, China and Canada all because of her high school.
Princeton Wildcats
Laz continues to be engaged in all kinds of activities here at Princeton. She is on the BSE engineering track (like me) and plans to major in Chemical and Biological Engineering (definitely not like me). That's a lot of work to do, but she finds the time to immerse herself in other activities on campus, the coolest being a member of the Princeton Wildcats. One of the many things Laz did in high school was a cappella, so with Princeton having so many different a cappella groups, it was a no-brainer for her to join one of them. She says the Wildcats have grown to become pretty much family, who can help each other out whenever they need support.
She claims that she wanted to start her first year cautiously by joining "only a few clubs". I had the same intention of starting off slow, only for me that meant not joining any club! Laz continues to be involved in helping students of first-generation, low-income backgrounds find resources to let them succeed through SIFP (Scholars Institute Fellows Program). Finally, you might find Laz snapping photos around campus for the Daily Princetonian, the daily publication on campus (and also one of the oldest college publications in the country!). I really don't know how she juggles all this stuff, but she manages to get it done!
Artistic skills (cont.)
I was digging around my old photos on my phone and found this masterpiece that Laz made for me very early on in the year. Laz was pretty proud of herself for drawing me to resemble the Matchmaker in the Disney movie Mulan. Not only can she sing and dance really well, she also has mad Snapchat drawing skills too!
Laz gets mad props for working so hard every day, and is an example of one of the many interesting people you might meet during your time on campus. You might even catch her singing under one of the many arches! (Apologies for it becoming kinda biographical, but her life was too fascinating to not write about!)
See you next time!
Josh
こちらのボタンをクリックして、ブログの応援をよろしくお願いします!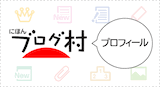 </a